Introduction
Wix is one of the most successful website builders that helps in creating websites in the simplest and easiest way possible. They are very well known for their most creative advertising campaigns which are also aired for the Superbowl. This web host was found in 2006 and is one of the leading web hosting platforms. Wix is absolutely easy and fun to use and you can create great stuffs out of it.
It is very user-friendly and the one who is working on the website using Wix can build a powerful website in no time. Beginners can easily get started with it without much help and you can create a website for you in less than 15 minutes. Wix is an intelligent website builder with the drag and drop interface that makes your job even more convenient.
Why choose Wix?
Wix App market
The Wix app market possess the best apps and services. It also allows for additions to your website like social media feeds, contact forms and also embedded HTML. You can do all the possible customizations to your website with the help of Wix App market.
User-friendly website builder
When Wix is your web host, you can surely design one of the kind websites all the time. The packages designed under Wix are extremely user- friendly and easy to use. This web host is suitable for all those techies too who want to add some creativity to their website which is already filled with too many codes and critical stuff.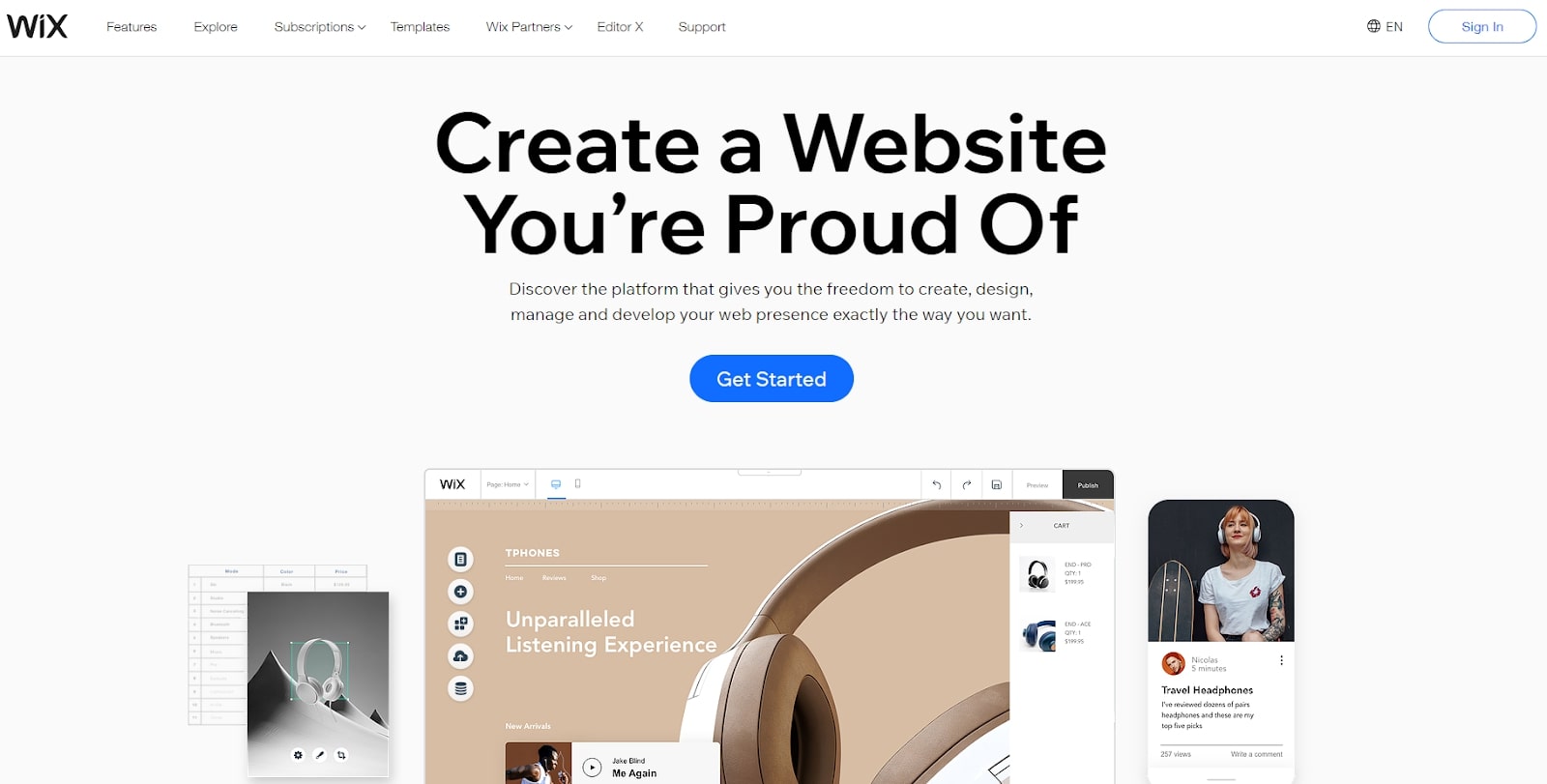 Creative templates for your website
Wix is well known for various unique web templates which have attractive features like drag and drop editing and also full-fledged App market. When you compare the templates offered by Wix with web templates of other web hosts, you will see how Wix is an ideal web host for the creative team which consist of photographers, web designers, ecommerce stores, musicians and hotels.
Great uptime
Web hosting is made simple by Wix. With over 99.9% uptime and uninterrupted services, Wix offers all its users with free and reliable web hosting. When you build any site on Wix platform, your website can only be hosted by Wix.
Strengthen your website's SEO with Wix!
When you choose Wix SEO Wiz, there is a personalized SEO plan which comes along that can improve your website's ranking on the global platforms. The web host will give you a detailed description about how to do and why exactly it is important.
Cons of using Wix!
Wix ads that start playing in the middle of nowhere can be a bit irritating, especially when you are working on your website.
The blog feature is not so efficient enough to handle large amount of content.
Even though there are various templates under Wix, some of them are not so responsive.
Customer support must be improved even though their knowledge base is quite impressive.
Wix Packages
 

COMBO

 

UNLIMITED

 

Ecommerce

 

VIP

For personal use
Entrepreneurs and Freelancers
Best option for small businesses
Everything and more
$8.50/mo.

 

$12.50/mo.
$16.50/mo.
$24.50/mo.
·      2GB BANDWIDTH

·      3GB STORAGE

·      FREE DOMAIN

·      REMOVE Wix ADS

·      UNLIMITED BANDWIDTH

·      10GB STORAGE

·      FREE DOMAIN

·      CUSTOMIZED FAVICON

·      CONNECT YOUR DOMAIN

·      20GB BANDWIDTH

·      20GB STORAGE

·      SITE BOOSTER APP

·      ONLINE STORE

·      REMOVE Wix ADS

·      UNLIMITED BANDWIDTH

·      20GB STORAGE

·      CUSTOMIZED FAVICON

·      FORM BUILDER APP

·      SITE BOOSTER APP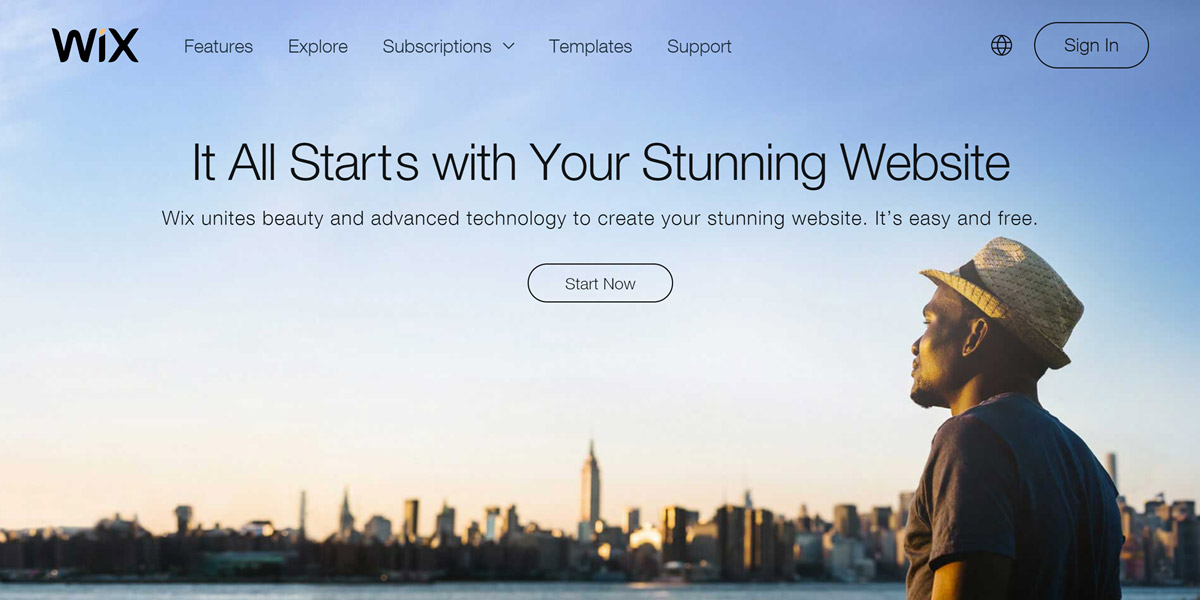 At last!
Wix is a great choice for all the small business owners. It is affordable and a well-known website builder too. It focuses on encouraging its users to perform more of DIY works by creating a website builder that is extremely user-friendly and easy to use. Also, Wix helps you in saving a lot of time while designing a website. However, the company needs to make certain amendments in areas like display of Wix ad on the business websites which might look a bit unprofessional as well as the blog feature which is incapable of handling large number of contents. Otherwise, Wix is an impressive website builder.