Introduction
Hostinger is one of the best-known hosting services in the business world that serves more than 29 million customers around the world, the company provides value added web hosting services in 178 countries and the Global Data centers of Hostinger include UK, USA, Netherlands, Singapore, Indonesia, Brazil and Lithuania. Hostinger has been in the operation for over a decade now and has been constantly growing throughout these years.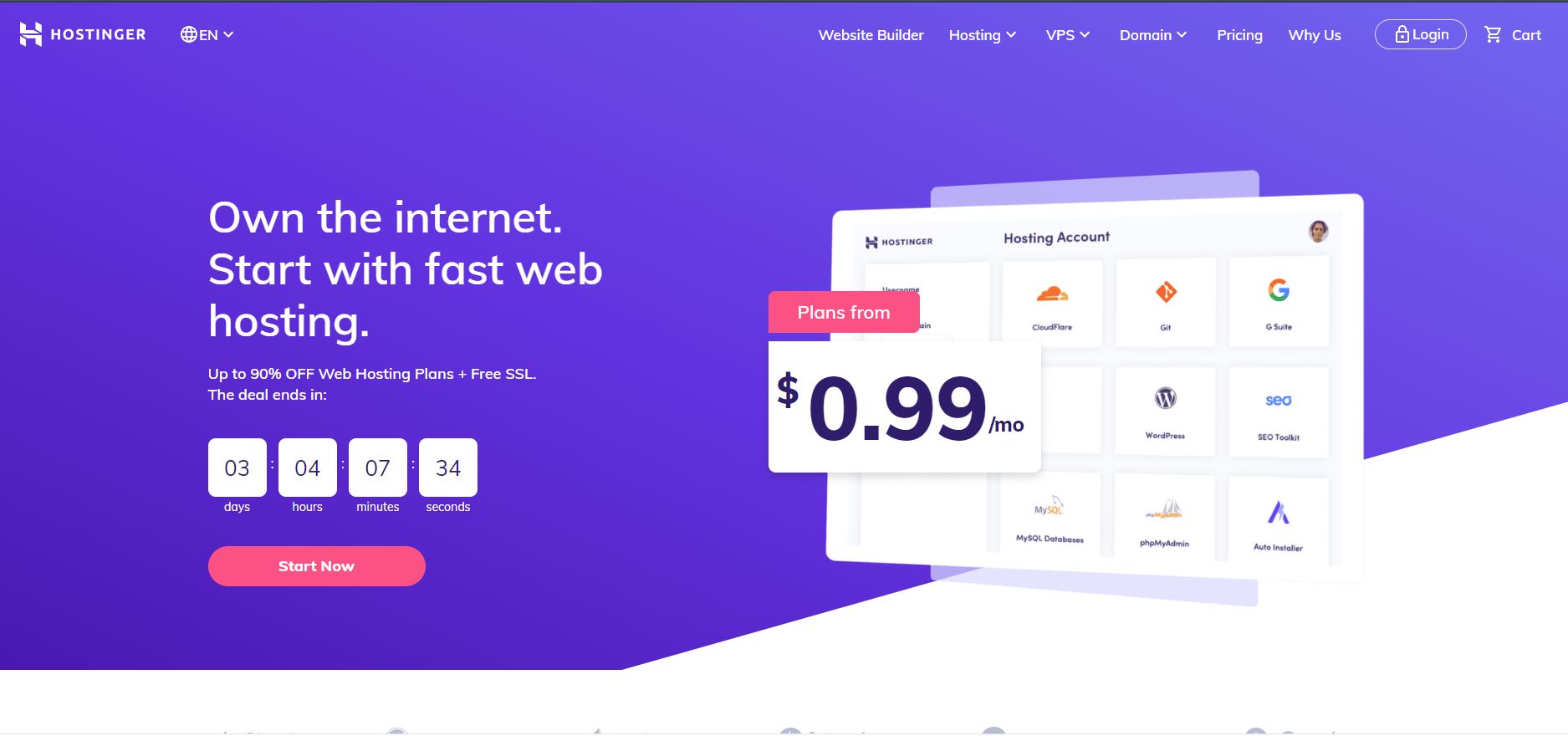 This web hosting company is well known for its reliability and speed and offers one of the best web hosting services across the world. Earlier they were a free hosting service with absolutely no advertising or promotion and by 2012, the company became a global brand after getting incorporated in Cyprus. Hostinger has introduced variety of new features which has made hosting even easier and it helps you to get started as soon as possible. Also, this hosting company is one of the top players when it comes to cheap web hosting.
Hostinger's features
Fast loading of the websites
Hostinger is well known for its fast speed and the company is really committed towards this. The average loading time of the websites hosted by Hostinger is 368 milliseconds. Hostinger uses the fastest servers in the entire web hosting industry and it has servers in US, Asia and Europe. These servers use 1000 mbps connection and are really fast. Also, the speeds have been always consistent throughout these years.
PHP7 enabled
The availability of PHP7 and PHP5 matters a lot when you are a professional web developer. It is because it helps in boosting the speed of the website and also you can work smoothly on the development of your site. It helps the beginners to easily build a website and manage it properly. An interface offered by Hostinger is so perfect and you will get almost everything that you need in single location.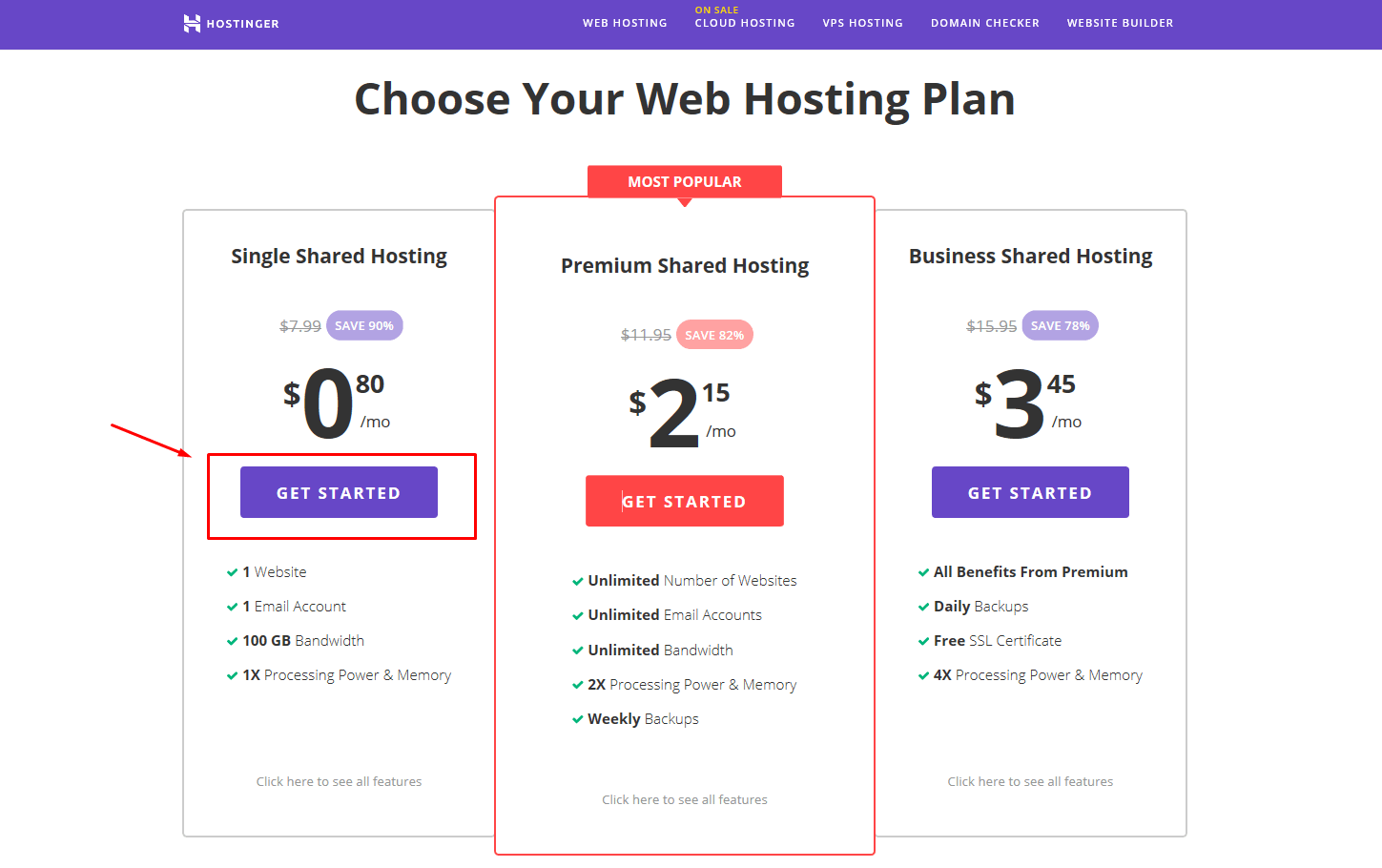 Easy to use cPanel
The cPanel used by this web hosting company makes the entire process so simple because it has large icons which are very easy to find out whenever the user is in need of them.
Cheap hosting
Hostinger provides us with some cheap and affordable deals and packages which come along with various website friendly features. These deals are comparatively less costly and you can get several exclusive features without any need to pay high prices.
Pros of using Hostinger
Get free website builders and a free domain name with Hostinger and the builder is absolutely unique and user-friendly
Hostinger takes security very seriously. Your websites will be absolutely safe and secure under Hostinger.
Strong uptime record and they keep their website online for most of the time.
If you sign up for Hostinger, you can get a free domain along with that.
The dashboard is customized and simple to use which will be convenient for the beginners.
Cons of using Hostinger
Phone support doesn't work all the time. In case of emergency the unavailability of the phone support might cause loss to the business and create havoc.
Daily backups are not at all free. The user must spend some dollars in order to get that done.
Conclusion
If you are in search for an affordable and fast web hosting, then Hostinger is the one for you. This company has taken the speed of the websites very seriously and they have worked hard to ensure reliability and fast loading of the websites hosted under Hostinger. The web hosting company has received many good reviews regarding its performance and choosing Hostinger as your web host is not at all a bad option.