Interserver has been in this business for more than 20 years and is now one of the top companies in the web hosting game. The business was founded in 1999 by two high school students named John Quaglieri and Mike Lavrik. The offices of this organization are based in Secaucus, New Jersey. These provide resources such as VPS and Cloud, Storage Services, Dedicated Services, and many more. With many good years and relentless attempts at hard work and commitment, they are now one of the largest hosting firms.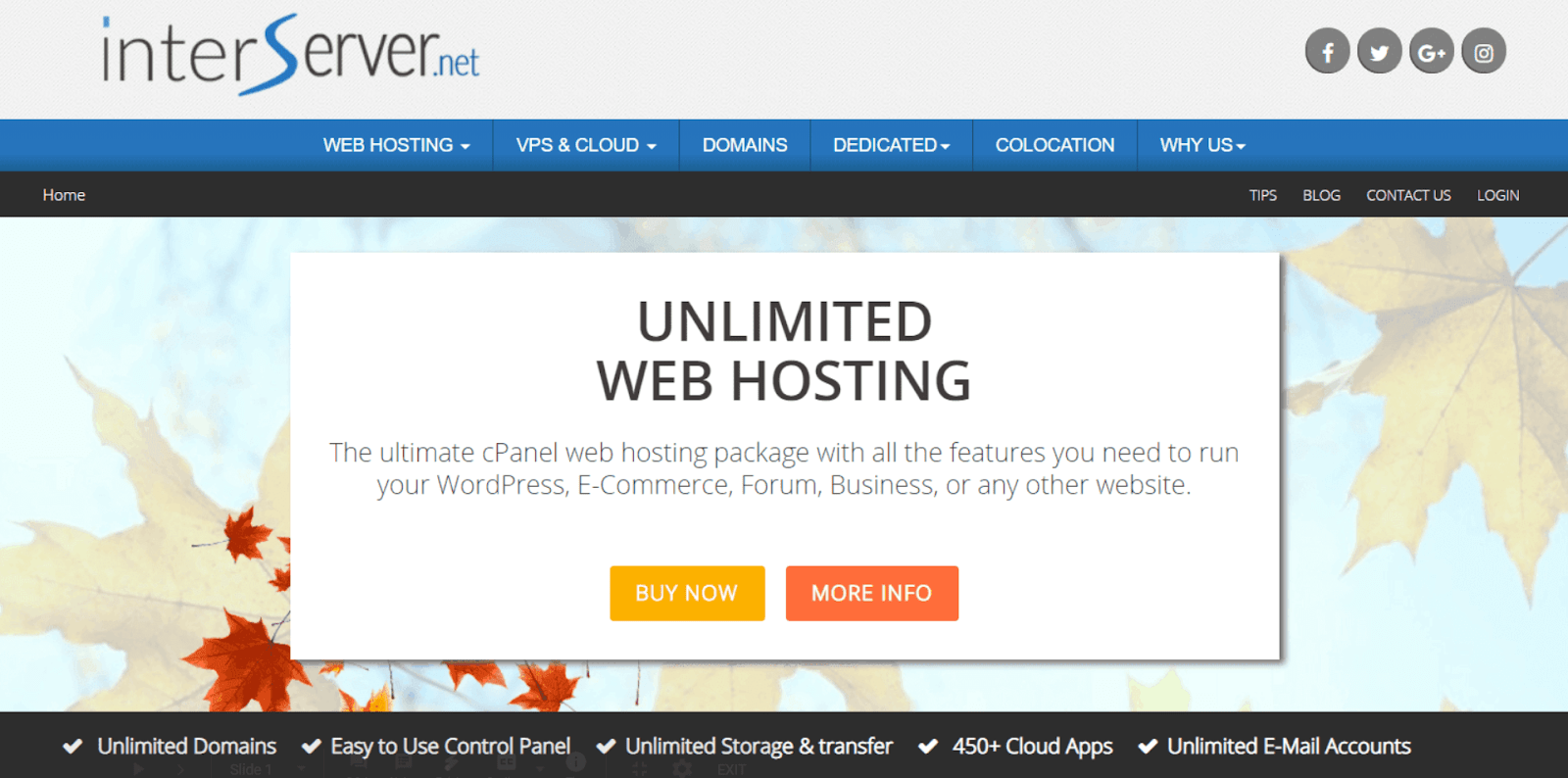 Here are top 3 features that any user can enjoy by picking interserver as there hosting provider.
Money Back Guarantee – Trial period of 30 days
Another explanation why you should try Interserver is that they have a 30-day money back guarantee. You should first learn to get to know how it works, and if you find like something isn't right for you, you can get your money back. There are several other hosting services with a trial period of 15 days or 7 days, but Interserver has a trial period of 30 days, as this is more than enough time to check the plans and functionality of the package you chose for your website.
Uptime Guarantee
For all other hosting providers, there is also a promise of 99.5 per cent uptime. Interserver is known for fast speed, and they're sure to give what they claim. With Interserver, you can predict a strong uptime, and you can even experience uptime of 100 percent in a week. Not only can they promise decent uptime, but they still have a 100% guarantee for uninterrupted energy. So if you're looking for a hosting platform where you have high uptime and don't have to face any speed loading issues, Interserver is the right option for you.
Data Centers
Another huge advantage to interservers is that they have their own private data centre. Since data centres are run within the United States, they have superior control of their web hosting network. With the US they have also extended their network across the globe, making this one of the top options for many people. Interserver operates three data centres based in Secaucus, New Jersey, on the east coast, and another data centre in Los Angeles. They also have several choices of OS solutions that you can select according to your specifications.
WordPress Optimized
With the best WordPress Hosting Plans offered by Interserver, you can also have some questions about the same. You can fully optimise your WP website as there is a separate WP user team. The WP team is filled with experts, so you can contact them for any solution you need. They are available for 24×7 with high demand.
Is interserver the best choice for you?
Interserver is definitely one of the most well-known hosting companies who has been in this industry for a long time and is one of the most sought-after. Interserver is considered to have the highest uptime to ensure that the website or guests do not have to face any problems relevant to speed loading or anything else. They still have the most secure atmosphere for your website, as we certainly want to keep our information secure and secure.