Introduction
FastComet is one of the fastest web hosting service providers in the entire hosting industry. This web hosting service provider was launched in 2010 at San Francisco. In 2014, Fast Comet became one of the top web hosting companies which started being used in other parts of the world too, other than its home base San Francisco.
A powerful website is the foundation of a rock-solid business and for that employing the best web hosting company is very much necessary for the benefit of your website. FastComet has been compared to the industry leaders like DreamHost and Bluehost. It has been there in the business for a decade now and has been enjoying its brand popularity because of its top features and high-grade performance.
Apart from the high-speed, FastComet is also well-known for its high-end security and safety measures for all the websites that are operating under this web host. The customer support team is very well efficient and you can reach out to them at any time in order to resolve your issues and in case of any website related difficulties.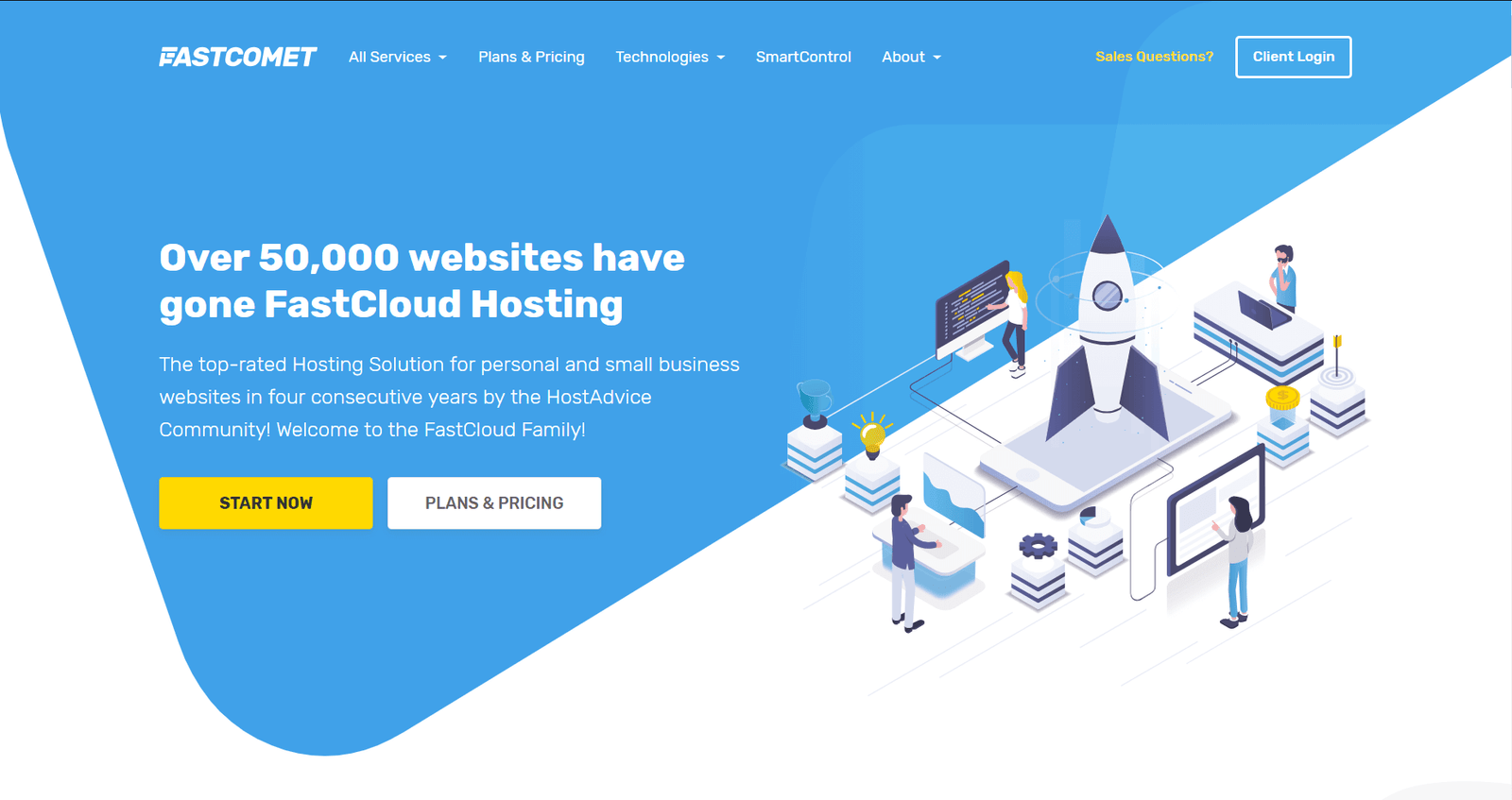 FastComet launched its cloud hosting in 2013 and they are growing too fast after that. The web hosting company is currently serving more than 11,500 customers from 70 countries and is probably one of the most affordable web hosting companies in the hosting industry.
Why choose FastComet Hosting?
The cPanel interface of FastComet is so simple and clean. It has got one-click installations for all the essential apps.
Even if you are not a beginner in this field, you will be provided with tutorial videos regarding how to increase your website's SEO and much more.
FastComet a cheap web hosting service provider and the cost of setting up a powerful website is comparatively lower if you use FastComet.
FastComet offers you with 45-day money back guarantee which is comparatively a longer period. This guarantee period will let you test all the available features and take a decision regarding the continuation or withdrawal.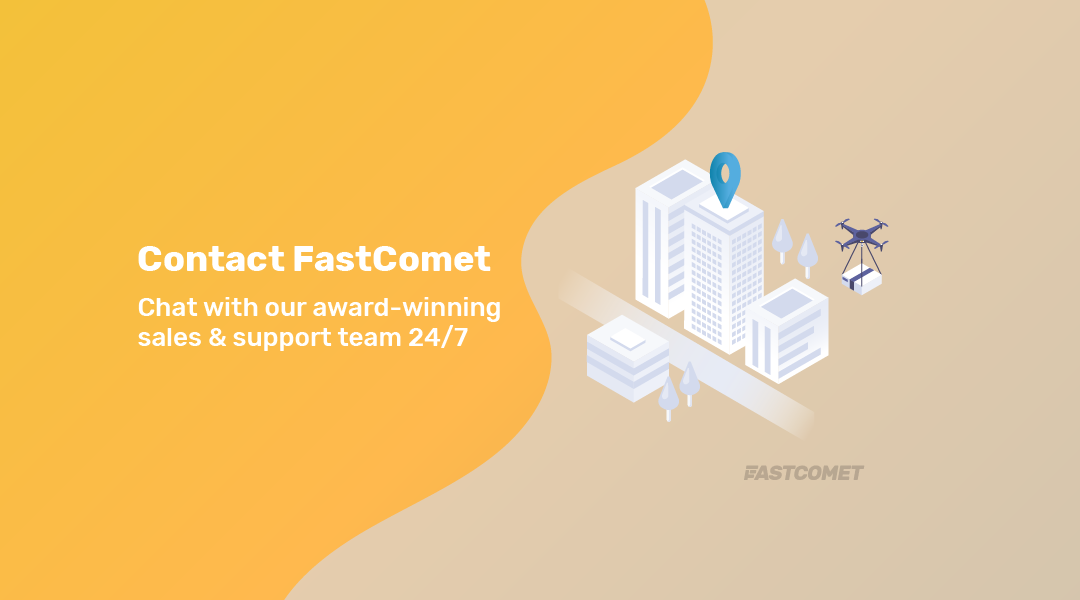 Your websites will be absolutely safe and secure if hosted under FastComet. A free CDN is available with all hosting plans by default. You need not spend extra dollars in order to get that.
Managed WordPress plans will help in boosting the performance and speed of the website.
The company is absolutely transparent about whatever they have in their store. They are genuine and honest about what they claim and prices are also very much transparent (no hidden charges).
The customer support team of FastComet is amazing. They respond you within seconds and they extend support for all types of hosting services that are provided by FastComet.
Cons of using FastComet
In case of shared hosting by FastComet, there will be certain limitations in your server's speed and your website services might go down.
The email app can be sometimes very irritating. The app stops working most of the times and it isn't user friendly.
Final Verdict
If you are looking out for an advanced web host for your website that will provide you with great performance as well as high website safety, then FastComet is a good option for you. If you choose this web host for your website, you will be getting a lifetime free domain, free SSD drives, free CDN and even cPanel without having to pay any extra bucks for these. This hosting provider is providing a good amount of client satisfaction and the users are looking out for no options other than FastComet. If you are a beginner, you can simply go for shared hosting by FastComet but as your website grows, you can switch to cloud VPS which can help your business develop better.